Ginesys featured in Asia Retail Congress Awards
Ginesys featured in Asia Retail Congress Awards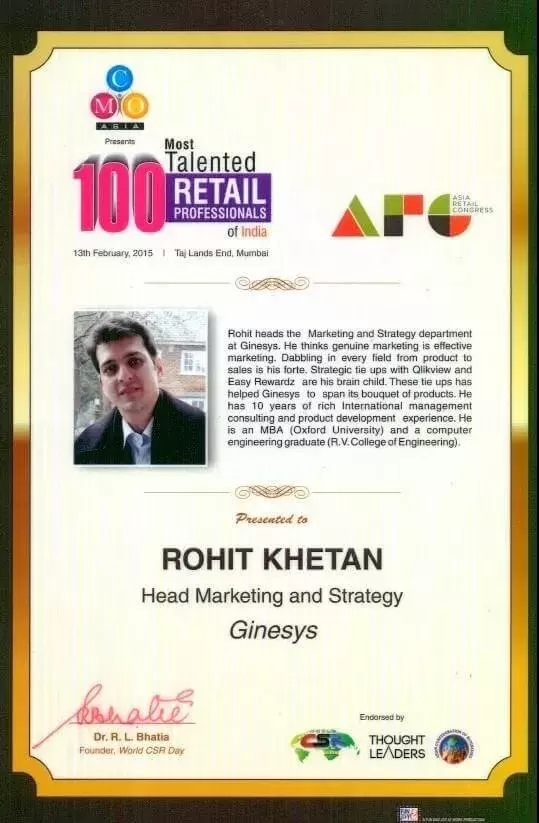 CMO recognized Rohit Khetan, Head Marketing and Strategy at our company as one of the 100 Most Talented Retail Professionals of India at the Asia Retail Congress in Mumbai.
Asia retail Congress is Asia's single most important global platform to promote world-class retail practices. The focus of the two day Asia Retail congress is to discuss and influence the issues for change.
Rohit thinks genuine marketing is effective marketing. By focusing on strategic alliances for dashboard and analytics, loyalty, CRM he has given Ginesys a huge edge over other software providers. As a solution provider Ginesys in this cluttered market, Ginesys has won the hearts of its customers. We congratulate him for achieving such a feat.
It was a special occasion as Rohit shared the dias with some of Ginesys' most successful customers: Mr. Kamal Khuslani of Mufti, Mr. Venugopal of V Mart and Mr. Anshul Aggarwal of Eteenz.