Importance of POS System and Retail ERP for Footwear retailers
Importance of POS System and Retail ERP for Footwear retailers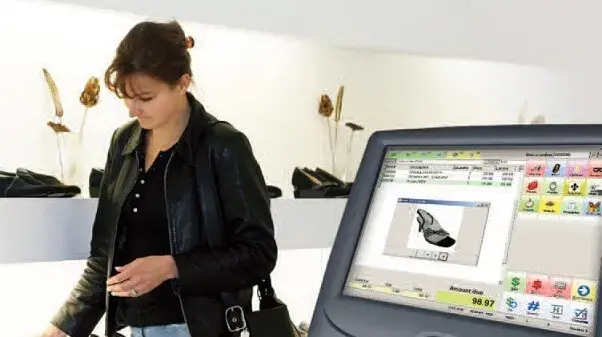 Footwear retailers have understood the importance of good POS  and Retail ERP system and are ready to spend for it. This wasn't the case few years back when software means just the billing and inventory management solution.
Footwear retailers have some specific requirements from the retail ERP and POS systems.  Functionalities such as inventory management, billing and some general reports are readily available in all POS systems. It goes without saying that the function should be easy to use and bug-free. What makes a good POS system and retail ERP different from the rest is the advanced features which will help the business grow. This may include a replenishment system, customer loyalty and an interactive BI system. This will not only enable them to keep an eye on the current operations but will also help them in decision-making for the future.
While selecting a good POS system coupled with a dependable retail ERP  following points should be kept in mind:
POS software should have user friendly interface for fast and easy billing which  may result in enhance customer experience at  the store

POS software should have the capability to manage  customer loyalty program in fast and secure manner. Point redemption should be hassle free and secured with OTP authentication

While doing the billing at the POS  software should be able to prompt the products which can be of interest to the customer according to his past purchases which will in turn boost their upsell capabilities

In footwear retail there is a policy to repair the shoes under warranty free of cost or with some nominal charge. POS software should be capable to track and manage such operations

The inventory management  for footwear retailers have some specific requirements related to industry itself. Barcode generation with the footwear specifications like brand, color, type, style is very important to segregate the inventory for  replenishment and also for getting the items on shelf as per customer's demand quickly.

Scalability is also a very important factor while selecting the retail ERP and POS system. It should have the capabilities to  handle the requirements of the footwear retailers as it grows
Ginesys POS software and retail ERP has all the capabilities mentioned above and  we are  already  serving many leading footwear retailers in India such as Skechers, Inc 5, Delco, Sreeleathers  and many more.