Need your POS to work with Card Machines or other payments? Here are some tips that can help you make a decision
Need your POS to work with Card Machines or other payments? Here are some tips that can help you make a decision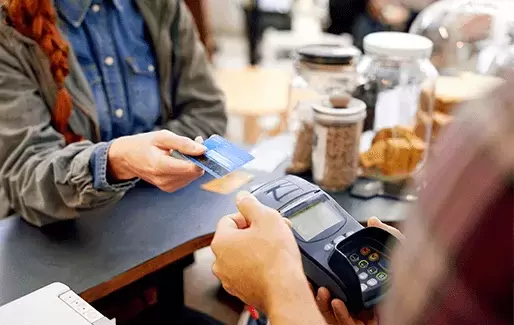 Many Retailers are on the fence about whether to update their payment systems, especially smaller businesses have been reluctant to comply mainly due to the number of resources required to change their current point-of-sales system. The first step to adopting EMV requires the Retailers to first determine whether they will be developing their own software or purchasing one from an ERP company. It is also important for them to identify if they require a semi-integrated or fully-integrated solution. 
Fully-Integrated vs Semi-Integrated
 Fully-integrated payment software is capable of handling every single transaction, including processing payments, barcode reading, tendering payments and managing inventory. It is also capable of incorporating other business applications as well such as CRM, accounting etc. 
The major difference between these two is mainly when it comes to how the payment information is handled. Fully integrated systems their own PIN pad connected to the POS terminal, which communicates directly with the merchant's network making it riskier for the merchant. On the other hand, Semi-Integrated solutions completely remedy these headaches, since the payment information uses a separate software that is not directly connected to the POS application and in-turn making it a huge step up from their fully integrated counterparts.  
Advantages of Semi-Integrated Solutions 
Faster-EMV certification: Semi-Integrated payment solutions come certified and equipped with a range of supported hardware terminal options. The solution comes with all the required payment functions and features implemented with it. Semi-Integrated solutions eliminate PC-Based POS systems, therefore, reducing the total number of certifications required. This, in turn, makes it easier on the merchants since it saves them time, energy and money as well. 
Semi-Integrated solutions are plug-and-play and hence implementing it is extremely quick, depending on the complexity of the enterprise applications and features. Semi-Integrated solutions can be used with mobile point-of-sale as well. 
Semi-Integrated solutions can be examined by an accredited qualified security assessor to ensure that the cardholder data is handled with a secure PCI PIN, ensuring that everything is done in a safe and secure manner. 
Business owners using semi-integrated solutions have easy access to simple software updates that do not affect their payment functionality and do not require the reconfiguring of their software. The updates can also include fixes for bugs or new features. 
In conclusion, it is easy to see why merchants would be more inclined to choose the semi-integrated approach while upgrading their payment solutions. It is an easier path for merchants to streamline the process while strengthening their security. Along with saving time and money, merchants can set up their payment infrastructure for what may come next in the payment industry. Even though Semi-Integrated solutions can seem expensive mainly owing to the volume-based licenses and maintenance fees that come with it, but this isn't a big issue since the benefits that the merchants receive make up for it.
Merchants that make the move from Fully Integrated to semi-integrated solutions save on both development time and are able to avoid re-certification fees. Hence it is not surprising at all that merchants that have not yet adopted EMV, are quickly choosing semi-integrated solutions to solve their payment processing needs.