POS System or Cash Register: What's Better for your Grocery Store?
POS System or Cash Register: What's Better for your Grocery Store?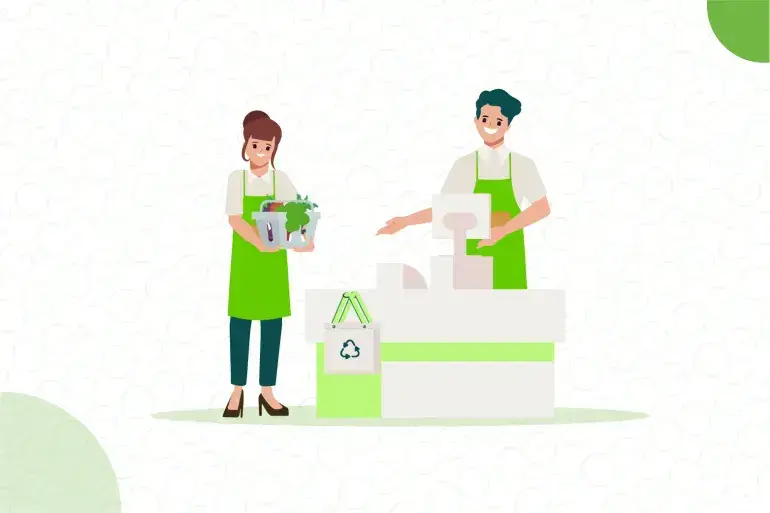 The sight of customers swarming the billing counters of your retail store can be quite frustrating for other prospects. They may quickly decide to purchase from another store, where the check-out counters are not so busy. Just imagine that one of your loyal customers finds out that their favourite bread is out of stock, even after having asked for it just the previous week. You might end up losing another valuable customer. 
The best way to solve these challenges is to switch from a traditional cash register to a POS system. This blog talks about why upgrading to a POS system is the need of the hour for your retail business. 
Cash Registers are Becoming Redundant 
Grocery stores often use conventional cash registers to manage their sales transactions. However, conventional cash registers have their limitations. These include: 
High maintenance costs: Cash registers are a high-end investment. These machines can cost up to Rs. 50000. If that's not all, you have to incur additional costs on staff training, maintenance and repairs.
Immobility: Cash registers are usually bulky and occupy a large amount of space. They are attached to a checkout counter and are neither portable nor transferable. 
Less security:  Cash registers are backed by a power source. If there is a power outage, you cannot process payments and can lose valuable data. You need many software integrations to manage inventory and sales, making the process more cumbersome and less secure. 
Lack of payment options: As the name suggests, you can only process cash transactions. You cannot integrate other payment options like Google Pay or Apple Pay as these machines are redundant and cannot adapt to the latest technologies. 
No possibility of linking sales to inventory: It is just a billing system with no link to actual inventory holding. Hence, it can easily lead to sales and inventory manipulation 
Easy to delete sales: Sales once recorded can easily be removed by various methods leading to pilferage of cash.
This has led to the rise of POS systems in retail stores. POS systems offer many benefits that cash registers can't provide.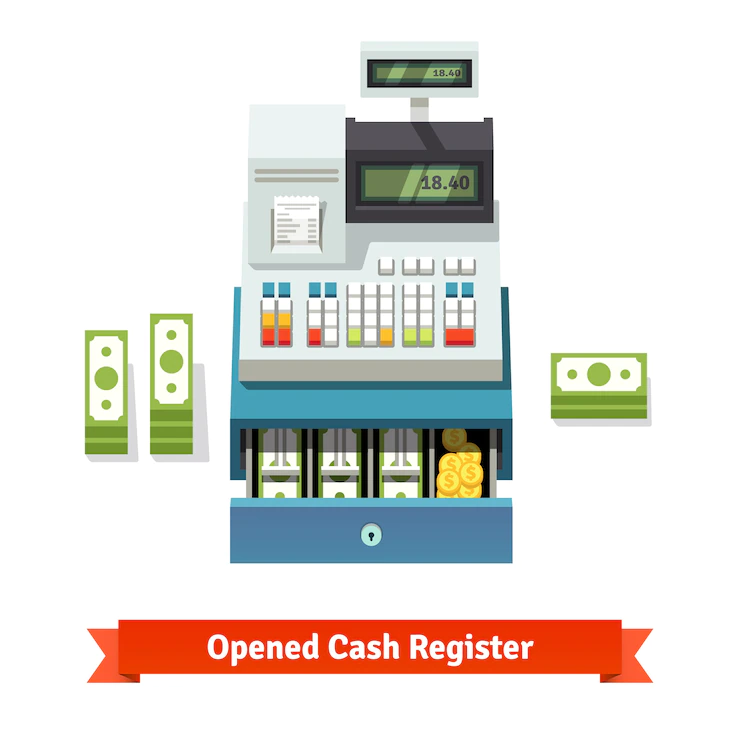 A POS System and its Benefits 
A point-of-sale system (POS) works as a computerized cash register and software that enables you to receive orders, process card transactions, track inventory, and manage your employees. It can also be used to create invoices and automate day-to-day business processes. 
You can use your POS to administer cash transactions and do everything a regular register would do, in addition to getting more detailed POS reporting on those transactions. A touchscreen interface is typically used by employees to manage purchases at a POS. 
As a grocery store owner, you must manage inventory, accounting, marketing, and product management while not dropping the ball. A digitized point of sales system can fulfill everything your retail store needs. According to a recent study, the global Point Of Sales terminal market is expected to grow at a compound annual growth rate (CAGR) of 8.5% from 2022 to 2030. POS systems can be customized according to your store's needs. You can choose the hardware and software components for your store's POS system.  
A POS system can:  
Manage sales and inventory in real-time
Integrate with accounting software to provide a single view of your business 
Provide customer service benefits including checkout window view and mobile payments
Help in reconciliation and automated reporting 
Provide cloud space for data storage  
Why is a POS System Better for Grocery Stores? 
POS systems are far superior to traditional cash register systems since they offer business owners a number of features and advantages. Some of these are:  
Speedy Checkouts 

POS systems are designed to help you save time with faster checkouts by automatically scanning items as customers put them into their carts or baskets. This eliminates the need for employees to manually scan items and reduces customer lines, allowing more customers to be served in less time. 

Customer Satisfaction 

The flexibility of POS systems enables you to automate a variety of customer-centric activities including loyalty programs, seasonal discounts, and marketing offers. POS provides insights into customer behavior and demands. Taking action on these insights enhances customer satisfaction. 

Powerful Integrations  

Numerous retail software applications like supply chain management, accounting, warehouse management, and CRM can be integrated with a digitalized POS system. These integrations lead to fewer errors, better insights, and more accurate forecasts. 

Enhanced Inventory Management  

POS systems improve the accuracy of inventory tracking by providing information on product movement, inventory sold and replenishment of dead stock. 

Traditional cash registers require you to manually enter sales figures from the register to a programme, such as Excel, and calculate inventory levels and product movement. A POS software automates these manual data input processes. 

Product Insights 

The more sophisticated your store's POS system, the more data it captures. Store owners will get the bigger picture when it comes to the latest product trends. Product reports provide information on the selling pattern of various products, assist you in identifying the best-selling products, help you push slow-moving stocks out of your inventory, and a lot more. This results in better product management and enables the introduction of new products to boost sales in your store. 

Flexibility and Scalability  

Point Of Sales software systems, unlike traditional cash register systems, scale to meet the specific needs of your growing business. There are numerous peripherals, add-ons, and modules to diversify your system as specific needs arise.  

Additional lanes and terminals can be added quickly and integrated into a POS system. 

Does your store have multiple locations or do you plan to expand your operations in the future? POS systems can help you easily manage all your stores from a single, central location.   
Manage your stores like a Pro with Ginesys POS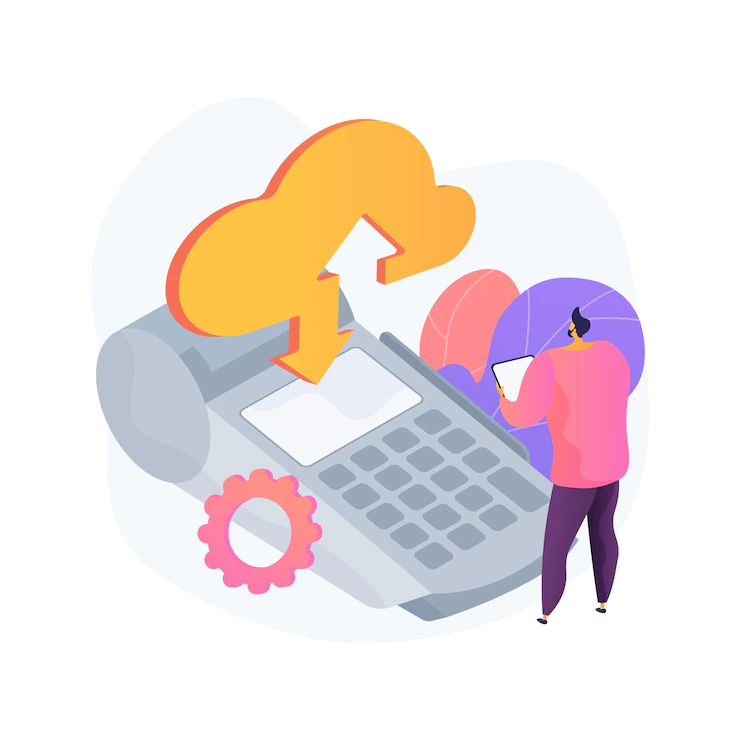 POS systems provide several advantages for a retail store, making it a worthwhile investment for your company. The integration of various systems with the POS in your store helps in scaling your business by improving overall store management and increasing productivity. 
Ginesys Cloud and Desktop POS offer powerful integrations and easy-to-use tools, empowering businesses to scale with ease. Data insights and real-time reports facilitate quick decision-making. The time to transform your business and enhance the customer experience is now.  
Get in touch with us so we can help you.