Ritu Kumar to open 100 Label stores
Ritu Kumar to open 100 Label stores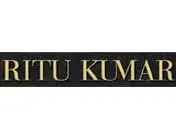 Renowned fashion designer, Ritu Kumar, is planning to open aggressively expand the footprint of her brand 'Label' by increasing the store count to 100 over next five years.
Ritu Kumar is the largest & most respected designer-wear brand in India today. Since 1969, it has developed a unique style of its own, reflecting the ancient traditions of Indian craftsmanship in a contemporary vocabulary.
Ritu Kumar has been a cherished customer of Ginesys who uses it end-to-end viz. from procurement to production to sales to analytics.
Team Ginesys wishes Ritu kumar the very best for its future endeavors.