Seamless and Integrated E-way Bill Solution has been enabled for Ginesys
Seamless and Integrated E-way Bill Solution has been enabled for Ginesys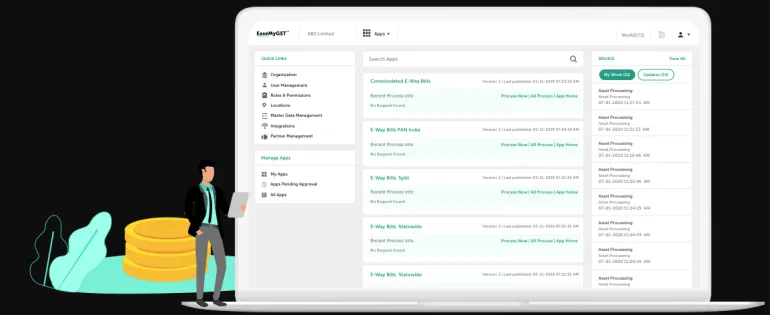 Every retail business has some goods transportation requirements. During such movements, an e-way bill is required.
Ginesys has made necessary next level development w.r.t. integration of our Software with EaseMyGST, for seamless and hassle-free generation of E-way Bill. Some of the Key features includes:
Integration - Seamless Integration i.e., generation of e-way bill with one or two clicks.
Time Saving - Generate your e-way bill in couple of minutes i.e., no longer looking for 20-30 mins in e-way bill generation.
Error free E-way Bill generation - under manual operation, we cannot avoid errors which might be on account of duplicate entries at NIC Portal. Now avoid duplicate working.
Multiple Reports - Multiple reports to help you with data review and decision making.
Support Services - Support services to guide and help you w.r.t. issues &/or any technical challenges faced for e-way bill generation or management.
Centralized Log-in - Make sure that all your GSTIN have a centralized operation via single log-in.
GST Rule Engine - In-built GST Rule engine or validation would make sure that your e-way bill is generated error free.
Once updated, you should follow the steps given in the following article to enable EWB generation from Ginesys: How To: Enable integration of E-Way Bill Plugin (EaseMyGST) in Ginesys H