Why Ginesys is the Best Complete POS System for your business
Why Ginesys is the Best Complete POS System for your business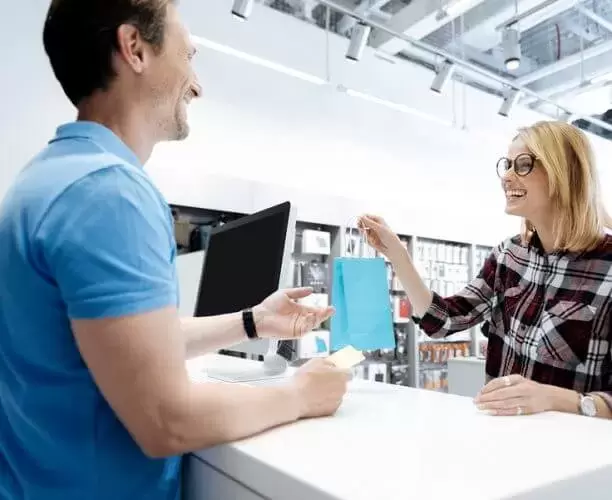 Ginesys is an affordable, scalable Point of Sale system that gives users the choice of payment processes to work with and is compatible with third-party POS hardware as well. This essentially makes it easier for Retailers who already own equipment since it is easily adaptable for them.
Pricing and Favourable Terms

Ginesys offers Retailers a wide variety of features at a price that is very friendly and affordable for businesses all sizes and this, in turn, increases the value that they can derive out of implementing Ginesys POS solution in their businesses.

Ease of Use

It is critical that the Point of sale system that is implemented in the Retailers business is simple and intuitive to use and this is something that most Retailers who implement Ginesys can vouch for. Ginesys requires very minimal training to fully understand how the software works and it is accessible through the browser on any computer with internet access. Among the various POS systems available in the Indian Market, Ginesys POS Solution has proven itself as the easiest to use.

Main Features of Ginesys

As an all-in-one POS system, Ginesys is packed with a wide variety of features that help businesses both big and small grow exponentially. In addition to processing transactions, Ginesys also has a strong mix of tools that help retailers manage inventory and customers, as well as reporting features that help you analyze one's business performance.

Credit card processing

Ginesys allows retailers to integrate their credit card processor with Ginesys POS Software. Retailers can also work with a different merchant account provider if need be, though instead of integrating it with the system, they can use the payment terminal or mobile card reader alongside it. Though this isn't as convenient, it's a good option if they are under contract or want to continue working with your current processor.

Inventory Management

Ginesys inventory tools enable retailers to automate all kinds of tasks, such as product counts, low stock alerts and reordering of stock when it reaches a preset threshold. This, in turn, makes the Retailers life easy as they are no longer required to manually check the inventory, instead, this can be done with the help of the Ginesys inventory management software. 

Product Management<

Ginesys makes it easy to manage products. Retailers can add, update or remove products that their convenience. Ginesys supports product variations such as sizes and colours as well. One feature that is quite popular is that retailers can create custom pricing options based on different criteria, for example, discounts based on special promotions and locations.

Maintaining a Customer database and Loyalty programmes

Ginesys allows Retailers capture customer data at the time of sale. It also allows retailers to upload data that they already have as well. Retailers can use the various tools at their disposal to see who their best customers are and create organized customer lists that include information like contact details, purchase history, and account balances. All this enables retailers to formulate effective marketing campaigns for specific target groups. Hence this, in turn, provides retailers with retail sales tips that can further improve relations with the customers. 

Real-time reporting

Ginesys offers various reporting tools that help retailers analyze their sales data and this is key in order to understand how a particular store is doing and further improves future business decisions. The POS Solution enables retailers to generate real-time reports based on the information available.

Customer Service

Ginesys offers a 24/7 customer service and we are available to Retailers via all platforms be it telephone or email. Live support is a key requirement for any problems that the retailers might face will be solved in no time and this, in turn, ensures that their business is not affected in any manner.