Measuring performance of your retail business
Measuring performance of your retail business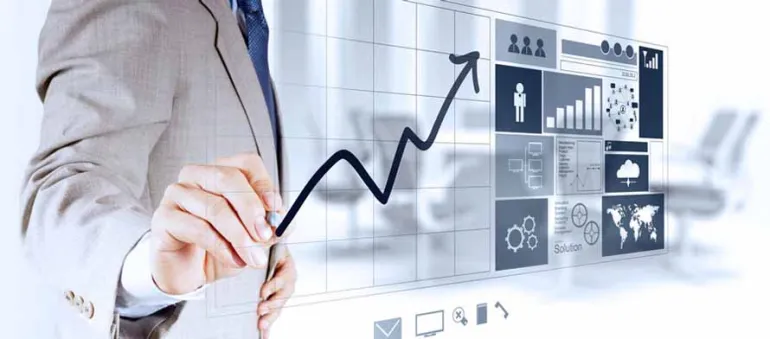 In today's marketplace, it is necessary that retailers go beyond just selling products or services. Studies show that over 72% of today's consumers prefer spending on experiences than new products. Thus, it is necessary that retailers make a customer's experience memorable, whether they interact with the brand via online or offline platforms.
Various industry leaders have set splendid examples in delivering great experiences. For instance, a globally leading sportswear brand has an indoor basketball court, a jogger's track, and the like, wherein the employees monitor the customer's stride and suggest the best footwear accordingly. Similarly, a leading mattress brand allows customers to try out their products first-hand by taking a nap in the store before making a purchase.
With such changing trends in the retail industry, measuring success of the brand can not be just limited to measuring profits or losses. Hence, we are about to share a few newer metrics that retailers must look out for and use to measure how well their brand is doing in the market.
1. Brand awareness
It is important for a retail business owner to measure the number of customers that know about the brand. Customers would end up making a purchase from the retailer only if they know about the brand and engage with it online or offline. Brand awareness can be enhanced using various marketing strategies such as sending mailers, engaging with customers on social media, encouraging and investing in word-of-mouth, and much more. Also, retailers can conduct offline campaigns that would help increase knowledge about the brand and attract new customers to their retail stores.
2. Customer engagement and loyalty
People that actively engage with the brand are more likely to become customers. It is inevitable that retailers are successfully able to analyze engagement opportunities across various channels. They should be able to set up meticulous processes around making each interaction of the customer with the brand count. For instance, sending promotional messages to customers that have added products to cart but have not made a purchase, or suggesting products that complement a customer's previous buy, and the like. Such personalization also encourages customers to keep coming back to the brand for more business. Loyal customers are an asset and can help the business grow immensely.
3. Customer service and satisfaction
Today's customers have high expectations - they acknowledge a seamless and convenient shopping experience and the best kind of experience with a brand. For a consumer to complete a transaction with the brand, retailers must imbibe a customer-first culture within the business and among employees. That way, customers would never return disheartened and show high levels of satisfaction. For instance, retailers must provide omnichannel retailing options to customers in order for them to experience ease in shopping.
Measuring these parameters would help retail business owners have a deeper understanding about the areas that are working well for their organizations and the ones that need improvement.