What is the Difference Between Multichannel and Omnichannel Retailing?
What is the Difference Between Multichannel and Omnichannel Retailing?
The shopping style of consumers has evolved over the years. Digitalization has had a significant impact on how we purchase goods and services. The development of eCommerce, m-commerce and social media has accelerated this evolution. Constantly evolving shopper behavior has led to the emergence of terms such as multichannel retailing and omnichannel retailing.  
Multi-channel and omnichannel retailing are used to describe retail organizational strategies that distribute products and services using a variety of channels. While you may assume that multi-channel and omnichannel mean the same thing, the two terms serve different functions in the retail environment.  
This article explores the differences between multichannel and omnichannel retailing and gives you insights into how they are used by retail businesses today.
What is Multichannel Retailing? 
Multichannel retailing is the practice of using multiple distribution channels to reach different customers and increase sales. The word "multichannel" comes from the fact that this type of retailing can be done using a variety of channels, including online shopping and direct shopping. Multichannel retailing essentially refers to having more than one way of selling your products.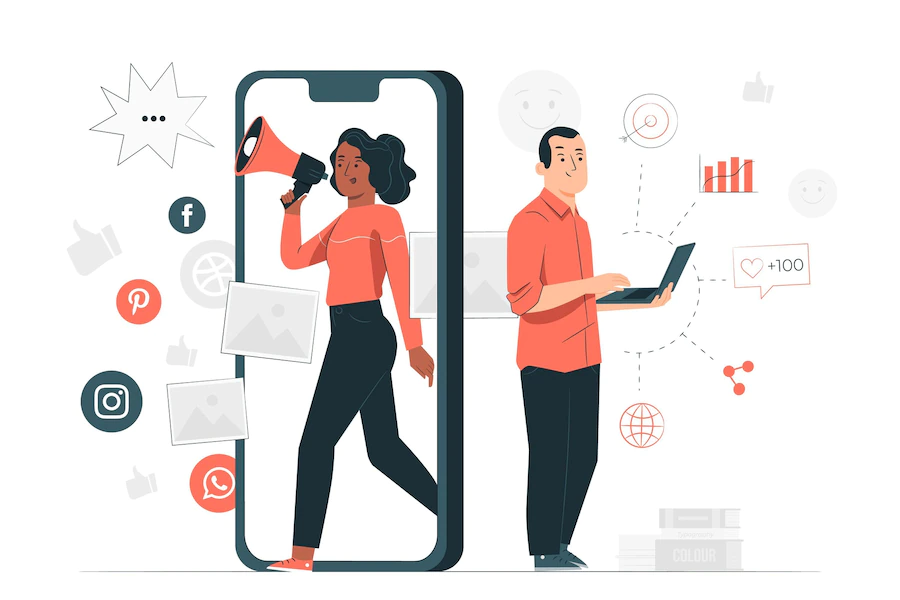 For instance, if you have a brick-and-mortar store in addition to an eCommerce website, you're engaged in multichannel retailing. Your brick-and-mortar store is one channel and your website the second channel. Multichannel retailing is often used synonymously with internet marketing and eCommerce.  
With rising costs, higher sales goals for each employee, and increasing customer expectations, the multichannel model becomes important for companies to be successful. The aim of this model is not to compete with other channels but use their advantages while complementing their weaknesses.  
Also read: How OMS and WMS Deep Integration Helps with Multichannel Retail? 
What is Omnichannel Retailing? 
Retailers in the past relied on physical stores and phone calls for customer service and support. These days, customers want to order products online and pick them up in stores without a hassle. They want to place their orders on their mobiles and access product information on the go. Their expectations and demands have necessitated a transformation of the retail business. The emergence of omnichannel retailing has been providing consumers with a more interconnected shopping experience.   
Through omnichannel retailing, retailers can provide customers with both physical and digital store shopping experiences. This offers them greater convenience and choice while shopping, along with appealing prices.  
So how do multi-channel and omnichannel retailing differ from each other? Let us list out the key differences between omnichannel and multichannel retailing:   
Multichannel Constitutes Different Rivers while Omnichannel is an Ocean 
Multichannel retailing is more like a group of rivers. It's segmented by channels, with each channel having its own rules and operational process.  
The idea behind multichannel retailing is that you have a physical store, which is the "prime river" of your business. You also have an online website, which is another river flowing into your physical store. You can also have an eCommerce site.  
To ensure that customers are getting the best possible experience irrespective of how they choose to interact with your brand, you need to make sure that everything flows smoothly between these different channels. This is where omnichannel comes in.  
Omnichannel is like the sea. It's when you have all individual channels coming together to provide a seamless experience across all platforms. An omnichannel approach lets customers find information about products they see on Facebook, purchase them directly from your website and contact customer support at stores.  
It's all-encompassing and refers to the interaction you have with your customers in person, on the web, or on their phones. Omnichannel is a holistic approach where all channels are seamlessly integrated. 
Multichannel vs Omnichannel  
Let us look into the basic operational differences between the two channels and understand them, i.e. multichannel retailing vs omnichannel retailing.
Goals: Marketing vs Customer Experience  
Multichannel retail is the practice of using multiple channels to reach a customer. The basic idea of this approach is to use as many channels as possible to market your products or services. Spreading brand awareness is the main aim of multichannel retailing.  
Omnichannel retailing, on the other hand, refers to the ability of a business to provide a seamless shopping experience for customers who have already engaged with them using different channels. The primary goal is to create a consistent customer experience, by interlinking between different channels and providing a holistic experience.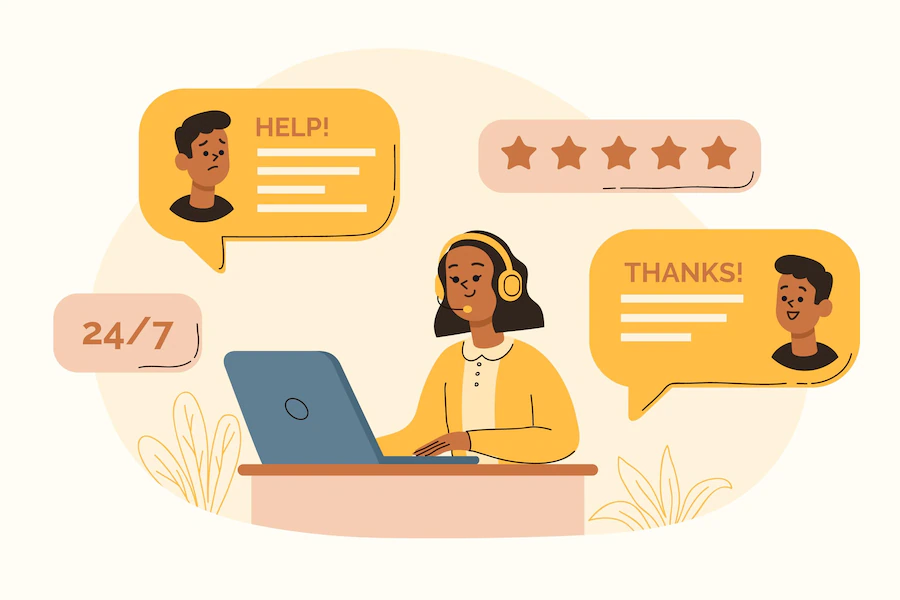 Focus: Quantity vs Quality 
Multichannel retailing focuses on spreading its wings to promote business. The more the channels, the more choices customers have. This system is centered around gaining more followers, likes, comments and shares on your page so that you have an idea of how people are engaging with your brand. The quantity of your marketing channels is the primary focus. 
Omnichannel retailing focuses on providing a smooth transition between the various channels. If a customer complains online and the complaint is not resolved, he can get it rectified in physical stores without having to explain the problem all over again. The customer can be sure that irrespective of the channels, the quality of support will remain the same. Quality of customer support is the primary focus with omnichannel retailing.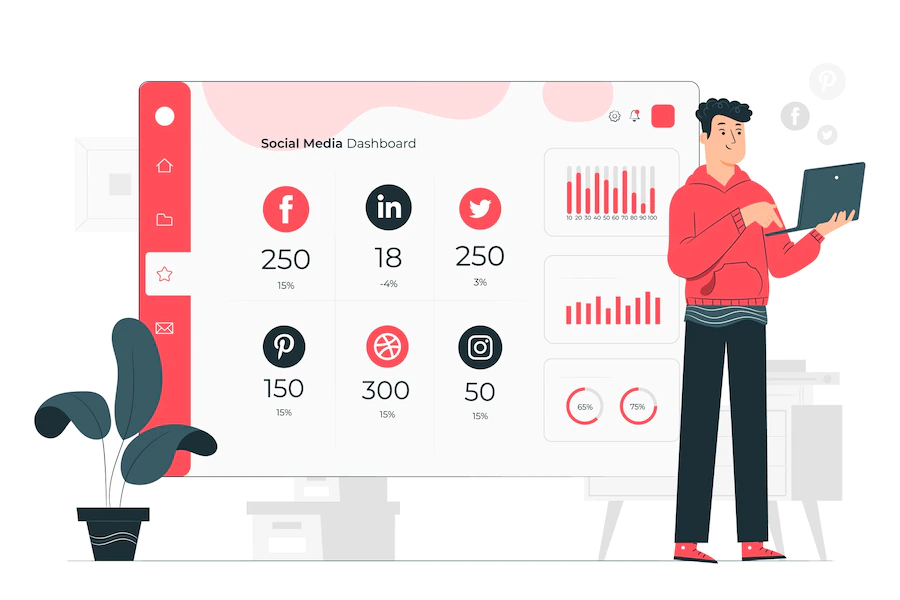 The future of Retail-Ginesys 
Understanding the difference between multichannel and omnichannel retailing is crucial for businesses looking to excel in today's competitive retail landscape.  
Ginesys' multi-channel order management software integrates all channels, including the website, social media, mobile, and shop floors onto a single unified business system.  
Managing omnichannel retail is not so complex anymore. Ginesys lets you easily manage your online and offline stores on a single dashboard. Sync inventory and sales, make catalogues for eCommerce stores, download different reports, run discounts and more. Ginesys helps provide a seamless experience for online and offline sales with its Retail ERP and POS solutions. Gear up for a retail transformation with Ginesys. Get in touch with us to find out how.